Dr. Antonio Harrison
BCBA-D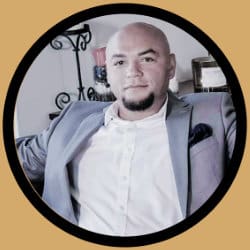 "Lead With Hello"
Dr. Antonio Harrison was born and raised in Pasadena, CA. He is a behavior scientist at the BCBA-D level and much of his work focuses on health, sports & fitness, leadership, self-discipline, OBM, and parenting.

A husband, a dad of 3, a former NCAA athlete, grad school professor, podcast host, speaker, author, and a product of his diverse background simply makes him a creator. That is what he loves to do; create for others in a way that always gets people thinking outside of their own perspective.
Dr. Nasiah Cirincione-Ulezi
Ed.D, BCBA, LBA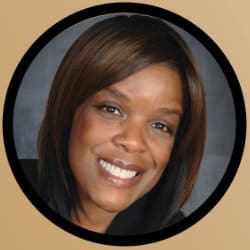 "Leading With Values: Walking The Talk"
Dr. Nasiah Cirincione-Ulezi is the CEO and Founder of ULEZI, LLC. She is a Board Certified Behavior Analyst and holds a Doctorate degree in Education from Loyola University of Chicago. She holds a Master's degree in Special Education from the University of Illinois at Chicago and a Master's degree in Educational Leadership from the American College of Education. She completed advanced graduate education in Infant and Toddler Studies at Erikson Institute in Chicago.

Dr. Cirincione-Ulezi has worked in the field of Disability Services for more than 20 years, as a special educator, clinician, educational administrator, and professor of education. She is deeply committed to using her skills and experience to uplift and transform the lives of the people she supports, in positive and meaningful ways.
Denisha Gingles
MS, BCBA, LBA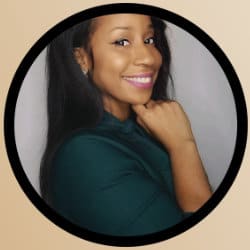 "Ignite Freedom"
Denisha Gingles is a Board Certified and Licensed Behavior Analyst, currently residing in the state of Maryland. To date, she has provided services in Missouri, New York, as well as Kenya, Africa. She is the Clinical Director and CEO of a full-service agency in Baltimore that provides behavioral services to children, teens, and young adults.

Denisha graduated from the University of Baltimore with a Master's degree in Counseling Psychology and received her BCBA certification through Endicott College in Beverly, Massachusetts.

Her interests include equitable practice, Acceptance and Commitment Therapy, social justice, supervision/staff/parent training, and behavior assessment and intervention. In addition to behavior analysis, Denisha is a social justice activist and advocate; her key issue areas include criminal justice reform, education reform, and racial justice. Furthermore, she facilitates anti-oppression workshops focused on privilege and social systems with a goal of creating change agents to work as an accomplice for other targeted and marginalized groups.